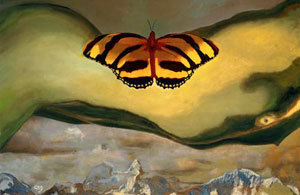 A study out of Pepperdine University tracked the profitability of more than 200 Fortune 500 companies over 19 years and found that the 25 firms that most aggressively promoted women to executive positions had 34 percent higher profits than their industry median. What's more, the ten firms with excellent records of promoting women–-including Google, Apple, and Johnson & Johnson-–posted much higher profits among the very good companies.
The results of a McKinsey Global Survey in 2010 found a majority of executives believe gender diversity in leadership is linked to better financial performance, but companies take few actions to support women in the workforce
Developing women leaders is not just a good thing to do but a smart business strategy.
Not only do we need more women at the power table, we need both men and women embracing their feminine skills such as, relational intelligence, empathy, inclusion, holistic perspective, all skills highly pertinent in our interconnected and global reality.  These skills have been regarded soft. Actually they are very hard to do. Soft is the new hard.
Are your women employees reaching their full potential?
Are you as a high potential woman fully realizing your potential?
Are you a man who would like to develop relational intelligence skills to increase the range of resources available at your disposal?
Do you work with high potential women?
Are you a woman in transition?
I work as a "thought partner" to help you process and deal with issues both professional and personal and to plan for your future. Together we'll transform vulnerabilities into strengths, develop a dynamic internal balance between masculine and feminine skills, and set a foundation as an authentic leader.
To schedule a complimentary 15 minute session to explore our potential working relationship click here.
Some Iron Butterfly Workshops:
The Body Beautiful
Embracing Feminine Power
Women leading in their own way
Inspiring the Soul at Work
Iron Butterfly Retreats:
Complex Women, Complex Leaders: Learn more
Endorsements
"Participating in a workshop with Birute is an invitation to tap into one's own soul and be reminded of the power, strength, and courage that resides in all of us. Birute has the gift of reminding women, in particular, that it is in telling our own stories in community with others that we really have the potential to change not only ourselves but the world."
"Birute's thinking and research tips the scales on how women leaders are redefining their work, lives, and the world."
"Women of all different ages, backgrounds, causes, beliefs gathered together on a very powerful day, and heard Birute's powerful words. Wow."
"The workshop allowed amazing insights to emerge. I'm still digesting what I came away with, and feel so grateful that I was able to be there to experience it."