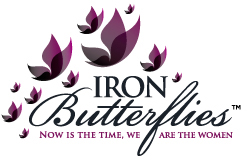 Complex Women, Complex Leaders
Women in top positions in their organizations are a high wire act, balancing competence with likeability, treading a culture of competition with the need for respectful collaboration.  With all the talk about work/life balance, many are still in the wilderness seeking solutions that work.
"Complex Women, Complex Leaders" is a weekend workshop that invites carefully selected participants to come face-to-face with the paradoxes inherent in positional and elected leadership. A recent McKinsey Global Survey, along with many others, found a majority of executives believe gender diversity in leadership is linked to better financial performance, but most companies are still taking few actions to support women in the workforce.
In a safe and confidential environment, and through the unique lens of "complexity science", you will connect to a story you didn't know you had, shatter some myths, and explore and share the latest research and best practices.  We've learned to play the game; now it's time to change the game and press your reset button.  Take your next evolutionary step in the company of like-minded women embracing the power of co-creation and collaboration.

The Workshop
 The Four "C"s
According to IBM's global annual survey of 1,500 CEOs, the top challenge was not managing change, but the "complexity gap", the gap between the ever-increasing complexity in the world and the dearth of leaders to handle the new challenges.
Connection: The Connective Power of Vulnerability
Collaboration: Beyond the Heroes Journey
Community: Building the Architectures of the Future
Complexity: Shifting the Paradigm
The Facilitators:

Birute Regine Ed.D is a developmental psychologist who earned her master's and doctoral degrees from Harvard University and was a visiting scholar at Wellesley's Center of Research on Women. She is an executive coach/thought-partner, consultant, and co-author of Weaving Complexity and Business: Engaging the Soul at Work. Her new book, Iron Butterflies: Women transforming themselves and the world (Prometheus Books 2010), won the 2011 Nautilus Silver Book Award in both women's interest and social change categories.
Merle Lefkoff, Ph.D is an international mediator, facilitator and social change entrepreneur who applies nonlinear complex-systems thinking to whole-system change. She trains women leaders and grassroots activists to use complexity thinking to allow a space for creativity, innovation, and equity to emerge. Merle is a member of the Lindesfarne Fellowship. She has worked in the White House as well as many other war zones around the world.